Hongdae is another must visit place in Seoul after Myeongdong. Hongdae is located right in front of Hongik University in the Mapo district of Seoul. This is one of the favourite hot spots for college students and also tourists who love shopping and fashion. Hongdae is quite similar to Harajuku in Tokyo and Bugis in Singapore. The area caters for young crowd and fashion trend setters.




How to Get Here?
Hongdae University Station (홍대입구역), line 2,Exit 9
Sangsu Station (상수역), line 6, exit 1 or 2
Here are the 5 Reasons Why You Must Visit Hongdae:
1. A space for the Youth Culture


You will see young artists freely expressing themselves through art along the heart of Hongdae. The streets are full of youngsters singing and playing music together. You can enjoy live music while sipping a cup of coffee. There are exhibitions as well. It is an area that never sleeps. The place is very vibrant throughout the day and night. Expect to see surprises while strolling along the streets.
2. Cafes


While cafés are everywhere in Seoul, Hongdae also have interesting boutique, rustic and modern cafes to explore. I didn't manage to explore the cafes but here are some of the cafes highly recommend online. The current in trend is the Ban Bossy Boutique that has beautiful aesthetic interior for instagram-worthy shots. Other cafes include Pink Hello Kitty Café, Luft, Bold Coffee, Dessert Yeonguso, Bunny Café and many more. I can't wait to be back to Seoul this December to visit some of them.
3. Fashion Shopping

 Apart from Ewha Woman University, Hongdae also offers indie fashion shopping. Some fashion shops incorporate local artist works and vintage style if you ever notice. There are quite a number of independent labels around the area. Expect to discover unique design pieces with affordable pricing here in Hongdae.
4. Club & Bars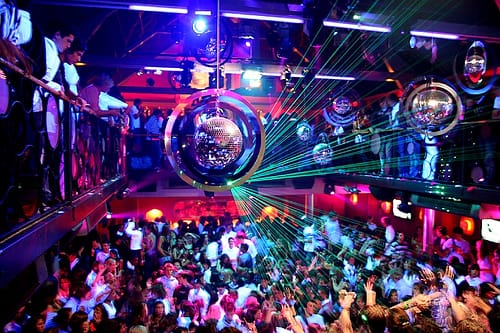 Nightlife in Seoul seems pretty interesting. Most online reviews share that Hongdae has the most happening club and bars. You can go bar-hoping and party with the locals throughout the night. You will see expat crowd and also Korean students partying all night long in Hongdae.
5. Saturday Free Market


If you are travelling to Seoul from March to November, you can catch the Saturday Free Market from 2pm – 6pm. It is a weekly event for hand made products. Expect to discover unique handcrafted products and exhibitions by young local artists. We called it Flea Market but in Seoul, it is called Free Market. There are second-hand goods and hidden gems that are worth-checking it out. I didn't get to visit the market but if you do so, do share your experience with me.


Read more on my Korea travelogue posts here.
Follow me on Facebook and Instagram for insta updates!