I have unattractive patches of melasma on my face because of prolonged sun exposure and genetics. I have been trying many different types of treatments and skincare to lighten or even get rid of them, however, they don't seems to work for me.
If you have hyperpigmentation issues as well, you know how hard it is to remove them completely. Not to mention how it sucky it can get because they just keep coming back. However, this time round, I tried a new treatment and the pigmentations have greatly lightened! This is all thanks to Picocare 450 Laser Treatment that I did with Clifford Aesthetics.
What is Picocare 450 Laser?
Picocare 450 Laser utilises the latest technology in laser innovation for the treatment of fine lines, pigmentation, tattoo removal and skin restoration. It addresses an extensive variety of skin concerns including hyperpigmentation and sun spots. It also helps to break up the pigments in your skin more effectively, lightening the affected area in the process.
What causes hyperpigmentation?
Hyperpigmentation can be caused by sun damage, inflammation, or other skin injuries, including those related to acne vulgaris. People with darker skin tones are more prone to hyperpigmentation, especially with excess sun exposure. Many forms of hyperpigmentation are caused by an excess production of melanin.Melanin is created as a protection on skin cells to shield the skin from sun and UV-rays. Age spots, sun spots, spots and melasma can show up on the face, hands and arms if skin is not properly taken care of. UV-damage is the biggest culprit of pigmentation. The UVA and UVB beams are the key reason for untimely maturing of the skin and can cause hyperpigmentation as well as sun spots. Asians tend to have such issues due to hot sunny weather all year round.
How does Picocare 450 Laser works?
The Picocare laser can perform many different functions. It can get rid of pigmentations and treat acne scars, rough textures and pores at the same time. How the Picocare laser is able to help scars is through the use of very fine laser beams that penetrates below the skin, causing tiny bubbles to form using micro-explosions.
The laser can penetrate far beneath the surface of the skin to decimate the melanin that causes hyperpigmentation. It separates dull spots into smaller particles, to be naturally eliminated by the body. Gradually, darker spots and dull spots on the face, neck, chest, hands, arms and legs will fade away.
When the laser is performed, the formed bubbles will fill up with collagen during the recovery and an "elevated" effect will help to raise depressed scars from acne.
Compared to the conventional subcision technique in the treatment of acne scars, the doctor would insert a needle below scars to raise it up manually. The Pico Laser utilises this Bubble Lift technology that replaces these old approaches entirely as it causes less discomfort and minimal injury while doing the same thing.
My Experience with Picocare 450 Laser Treatment
I had my Picocare 450 Laser Treatment done at Clifford Aesthetics located at Raffles Place, Clifford Centre. After a short consultation with Dr. Gerard Ee about my pigmentation concerns, I took 'before' photos to document my journey with them.

After that, I cleansed my face and went straight to the treatment room and waited for Dr. Gerard to start on the treatment. I had a total of 4 sessions of the treatment since April.




The treatment was very quick. It takes less than 20 minutes and I usually visit them during my lunch hours. During the treatment session, I can feel the tingling sensation with no to minimal pain.
My skin was little red after the treatment and the pigmentation spots turned dark after that. I can still go back to work after the session. It's perfectly fine but I wouldn't recommend going for a date after the session though if u wants to be in your best condition.

The spots became darker over the next few days and slowly, they turned into scabs and eventually fall off. And tadah… a clearer skin with lighter pigmentations on my concern areas. I have to complete a few more sessions to remove them completely.
And of course there is no downtime. All you need to do is to go back to your skin routine. Remember to moisture and apply sunscreen every day.
Overall, it takes time for all the pigmentation to go away and not by just one session. It depends on individual condition and Dr. Gerard Ee will advise you thoroughly during the consultation.
Check out the photos taken before and after for comparison.


The "After" photos are taken after the 4th session. You can see that the pigmentation areas has lightened very much. Even my skin tone is improving from day to day as Pico laser promotes skin radiance as well. My friends did notice the difference. Reason being is that is because Picocare 450 Laser promotes skin collagen production, thus, improving our skin surface.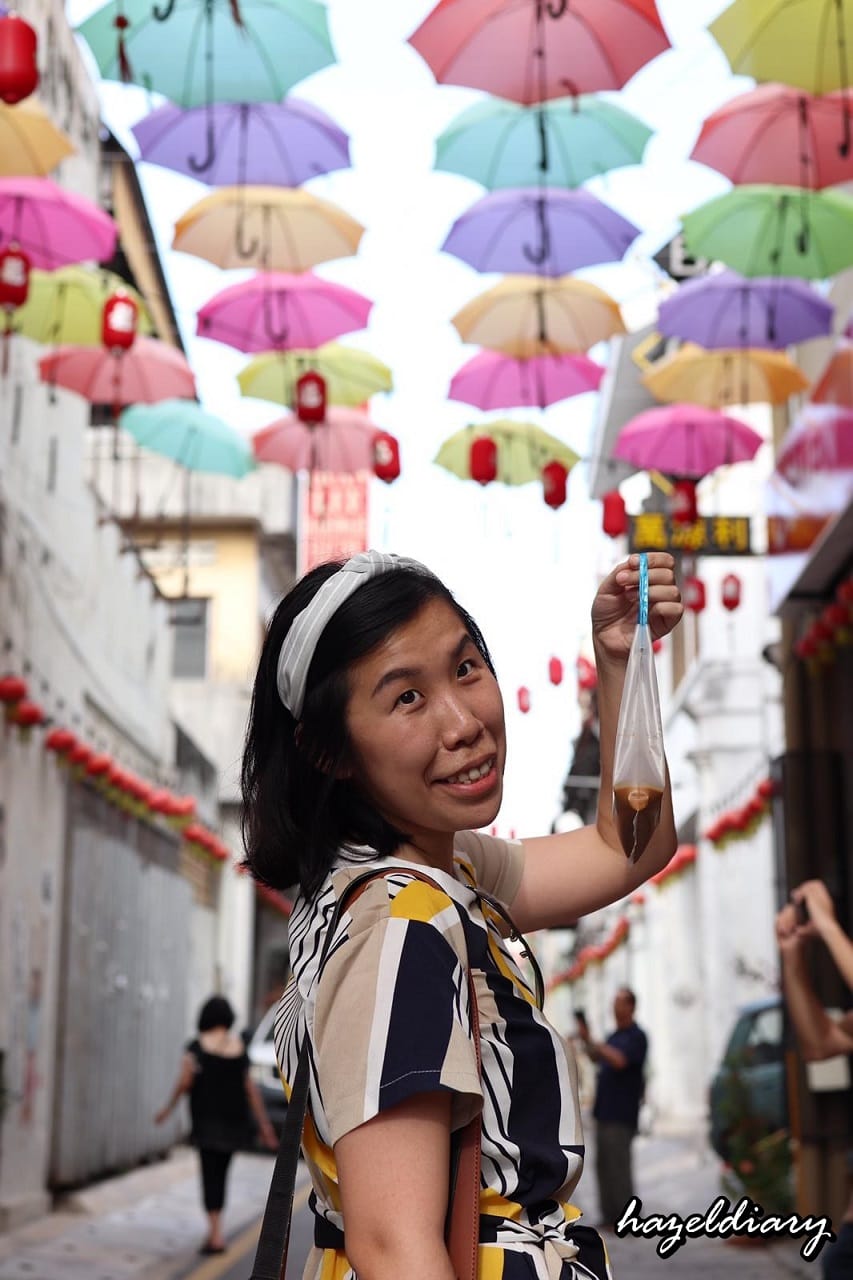 For more information about the treatment, check out their official website for more information.

Clifford Aesthetics
Address: 24 Raffles Place
#01-03 Clifford Centre
Singapore 048621
Opening Hours:
Mon to Fri: 10:00AM to 8:00Pm
Sat: 10:00AM to 5:00PM
( Closed on Sunday & Public Holidays)
Closed on Sundays and Public Holidays
Call to make your appt: (65) 6532 2400 or Whatsapp: (65) 8318 6332
Website: www.cliffordclinic.com